Great wine doesn't have to be expensive. If you're on the hunt for a new wine to try that doesn't break the bank, read on for our top ten recommendations that all come in under £20! These are some of the must-have wines you should try, if you are a wine lover.
Sparkling
Consider exploring organic Proseccos and those hailing from the Valdobbiadene DOCG region; they offer delightful options worth trying! Prosecco is made from 100% Glera grapes, with delicate fruit and floral flavours which give way to peach notes – perfect to serve with starters or even to make cocktails with.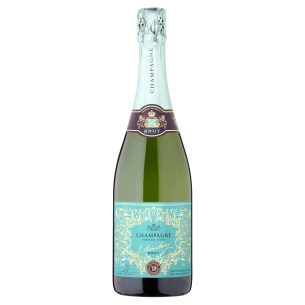 An undiscovered treasure, this Sainsbury's own grower Champagne priced at £20 is an incredible bargain! Crafted from premium Chardonnay, Pinot Meunier, and Pinot Noir grapes sourced from the most esteemed vineyards, this sparkling wine presents alluring floral aromas intertwined with hints of fresh peach and buttered toast. Exhibiting supreme elegance, it boasts fine bubbles and concludes with a delightful, refreshing finish. Run, don't walk!
Hidden Gem: Sainsbury's Own Brut Non-Vintage Champagne
White
For enthusiasts of Sauvignon Blanc, explore wines from Chile or South Africa to revel in vibrant aromas of grapefruit and gooseberries, complemented by notes of citrus, fresh herbs, and a hint of white pepper. These wines culminate in a mouth-watering, soft finish. Alternatively, if you adore Sancerre but seek a more budget-friendly option, consider Sauvignon Blancs from Loire Valley regions like Touraine or Pouilly-Fumé.
Mas de Dumas Gassac are one of the top producers of Languedoc region in South of France. This white blend of Chardonnay & Viognier is pale lemon-gold hue with a gently-fragrant nose of stone fruit and tree blossom, while the succulent, honeyed palate is redolent of juicy pears and apricots. Round, pillowy texture, with lovely balance, restraint and elegance – what an incredible wine for the price!
Top Tip: Mas de Dumas Gassac Chardonnay-Viognier
Rosé
Crafted by Spanish producers, Bodegas Care, this wine boasts a bright pale pink colour with violet reflections. Its fresh aromas intertwine red fruits and cream caramel. On the palate, it reveals freshness with well-balanced acidity. Notably, 10% of the proceeds from this wine contribute to AMAC-GEMA, a local association supporting women with breast cancer.
Top Tip: Solidarity Rose Care
This beautiful bottle of English Rosé is full of bright and vibrant aromas of wild raspberries, elderflowers, pink grapefruit and lots of red fruits. On the palate it's crisp and clean with oodles of strawberry and cream notes balanced by floral notes and a freshness that lasts beyond the final sip. The name Folc is a noun in old English which means people, tribe and family and that's the best way to enjoy this delicious wine.
English Favourite: Folc English Rosé
Red
Attention all Pinot Noir enthusiasts! Make your way to the South of France for exceptional value-for-money Pinot Noirs. These wines are meant to be enjoyed, not stashed away. Revel in their fruit-forward flavours, featuring crushed strawberry and wild raspberry notes, complemented by delicate tannins and a long, smooth finish.
Another best kept secret is red wines of Beaujolais! Made with 100% Gamay grape, look out for wines from Brouilly region of Beaujolais, with fruity red represents excellent value for money. It has silky smooth tannins with notes of blackcurrants, plums and bramble – a delicious accompaniment to pair with most meals.
This is a very special wine! Made for the very rare and indigenous grape Moristel, Principio is a great value for money natural wine. Lighter in colour but don't let that fool you – the wine is very complex – with hints of plum and redcurrant, tea, rhubarb and cherries, this red is super velvety, fresh and easy drinking. If drinking on a hot day, chill it slightly to enjoy the fresh fruity notes and wash it down with olives, tapas, pizzas, chorizo or BBQ.
Top Tip: Pirineos 3404 Principio Moristel Red Wine
This French Red is what we would call an 'everyday wine'. The luscious ruby red with aromas of forest fruits, blackberry and raspberry and hints of spice, soft mouth-feel and well-balanced with hints of confiture and pepper on the finish. Mas de Dumas are well-known for their commitment to the environment.
Top Tip: Mas de Dumas Moulin de Gassac Classic Red Wine
Which one was your favourite? Let us know which if you tried any of these wines and were blown away.