Are you a devoted fan of the ever-delightful Pinot Noir? Does its exquisite taste from France, New Zealand, or the USA leave you yearning for more? Well, fasten your seatbelts, because we've got an exciting wine adventure in store for you! Meet the fantastic four: Gamay from Beaujolais, Barbera from North Italy, Grenache from Priorat, and Zweigelt from Austria. These hidden gems not only share some striking similarities with your beloved Pinot Noir but also come with a wallet-friendly price tag. So, let's embark on a journey to discover these charming alternatives that are bound to captivate your palate and delight your bank balance!
Gamay from Beaujolais: A Fruity Love Affair
If you're head over heels for Pinot Noir's fruity allure, then Gamay from Beaujolais is sure to whisk you off your feet! This vivacious red grape variety hails from the rolling hills of Beaujolais in France, just south of Burgundy. Renowned for its bright acidity and juicy red berry flavours, Gamay dances on your taste buds with a playful and light-hearted charm.
With its fresh and uncomplicated nature, Gamay is an ideal companion for casual get-togethers or lazy Sunday afternoons. Plus, its pocket-friendly price makes it an irresistible choice for wine enthusiasts seeking both quality and value.
Pro Tip: Look out for "Beaujolais" or "Beaujolais Village" on the label in the French Red Wine aisles
Barbera from North Italy: A Tango of Flavours
Ah, Barbera, the Italian poet of wines! If you're a fan of Pinot Noir's versatility and food-friendliness, then Barbera from the Northwest of Italy will have you swirling with excitement. This grape variety thrives in Piedmont, where it produces wines bursting with rich red fruit flavours, vibrant acidity, and a touch of spiciness. Whether you pair it with classic Italian pasta dishes, grilled meats, or even pizza, Barbera's robust character and smooth tannins are sure to complement your culinary adventures. And the best part? Barbera's affordability lets you indulge in its deliciousness without breaking the bank!
Pro Tip: Look out for "Barbera d'Asti" or "Barbera d'Alba" on the label and "DOC" for good quality while "DOCG" for the best!
Grenache from Spain: A Spicy Spanish Romance
For Pinot Noir fans who adore the earthy and spicy undertones in their wines, red wine from the Priorat region in Spain is the perfect match. Grown in the rugged and dramatic landscape of Catalonia, Grenache thrives in the hot Mediterranean climate. It presents a luscious mix of ripe red fruit, liquorice, and a hint of smokiness that adds a touch of mystery to each sip. With its medium to full body, Grenache makes an excellent companion for cosy evenings by the fireplace or gatherings with friends.
Pro Tip: Look for "Grenache Noir" or "Garnacha" on the label. Also try wines labelled "Priorat DOQ" which are blends of Grenache & Carignan.
Zweigelt from Austria: A Symphony of Flavours
Last but certainly not least, say hello to Zweigelt, Austria's very own star grape variety! If you're enchanted by the elegance and subtlety of Pinot Noir, then Zweigelt is here to serenade you with its smooth and harmonious notes. Named after its creator, Dr. Fritz Zweigelt, this grape variety is a cross between Blaufränkisch and St. Laurent. With its soft tannins, dark cherry flavours, and a touch of spice, Zweigelt strikes the perfect balance between fruity and savoury. And here's the best part: You can experience this symphony of flavours without stretching your budget, making Zweigelt a true treasure for wine lovers on the lookout for affordable luxury.
Pro Tip: Look out for the iconic colours of Austrian Flag – Red and White Strips on the top of the wine bottle to quickly identify the Austrian wines and find the words "Zweigelt" on the label.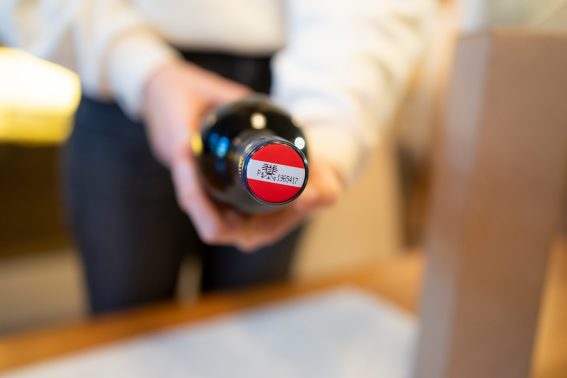 There you have it, Pinot Noir enthusiasts! While your love for Pinot Noir from France, New Zealand, or the USA is undeniable, don't miss the chance to explore these charming alternatives: Gamay from Beaujolais, Barbera from North Italy, Grenache from Priorat, and Zweigelt from Austria. Each one offers a unique and delightful experience that mirrors the essence of your beloved Pinot Noir. With their budget-friendly price tags, you can savour these wines without any guilt. So, grab a bottle (or four) and embark on this thrilling wine adventure. Cheers to discovering new flavours and expanding our vinous horizons!