Dimple, both the founder and the dedicated individual behind this blog, shares an immense love for gin. With her role as a Spirits Business Global Spirits Masters judge, Dimple evaluates hundreds of gins annually to unveil the finest selections. This passion drives our mission: discovering the very best gins. Leveraging this expertise, we've thoughtfully curated a concise Amazon Prime shortlist for your convenience.
Rest assured, our recommendations remain unbiased despite potential commissions.
Let's raise a glass, whether it's a refreshing G&T or a classic Martini, and embark on a journey to uncover remarkable gins together.
Hernö gins are phenomenal. In countless blind tastings, it consistently rises to the pinnacle amidst thousands of counterparts. Why? It boasts inviting juniper aromas, a blend of woodsy herbs, and lifted citrus notes. Its slightly sweet, classic palate is seamlessly integrated, devoid of any harshness. Crafted by Hernö distillery in the scenic World Heritage Area, The High Coast, Northern Sweden.
Pro Tip: Enjoy Hernö Gin with your favourite tonic or sparkling water with a twist of lemon!
Made on the Isle of Wight, Mermaid Pink Gin is a beautifully delicate gin with floral notes and a sweet, fruity finish. Infused with Island strawberries, this gin is perfect for summertime sipping. Its unique pink hue and delicate flavour make it a popular choice for those who like their gin with a touch of elegance.
Pro Tip: Create the most delicious Summer Highball – muddle mint, strawberries with a dash of Mermaid Pink Gin, top up with ice and your favourite tonic or soda.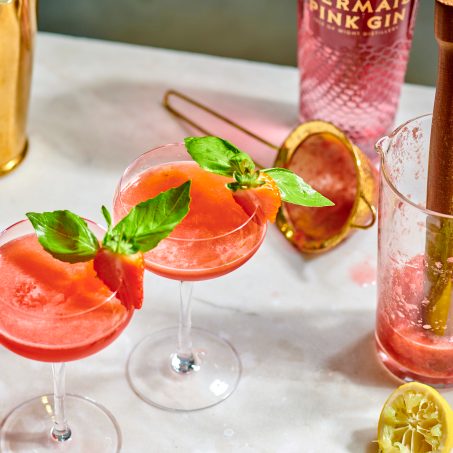 Discover Engine Pure Organic Gin, meticulously handcrafted by master distillers. Crafted in small batches from 100% organic, premium Italian ingredients. Experience intense juniper paired with sage and lemon oils, followed by hints of licorice and rose petals. Engine shines on the rocks for a unique taste, in tonic or cocktails. Its award-winning quality boasts an iconic, motor-inspired design.
Pro tip: Enjoy the gin in a chilled Martini with a twist of lemon to compliment & bring out the flavours.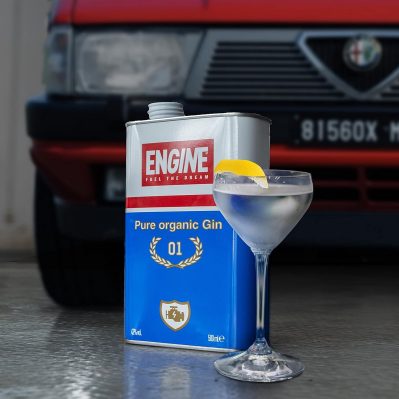 We adore Four Pillars Gins! Made using perfectly ripe Shiraz grapes the amazing colour of deep, rich, reddish-purple shines through. Aromatically it shows fresh pine needles, citrus and spice, and distinct peppery, dense raspberry notes. The palate is lovely and sweet with a long juniper and spice character on the finish.
Pro Tip: Move over old-school Pimms, a new drink is in town! Bloody Shiraz Gin, grapefruit and bubbles come together to create a gorgeously pink party starter!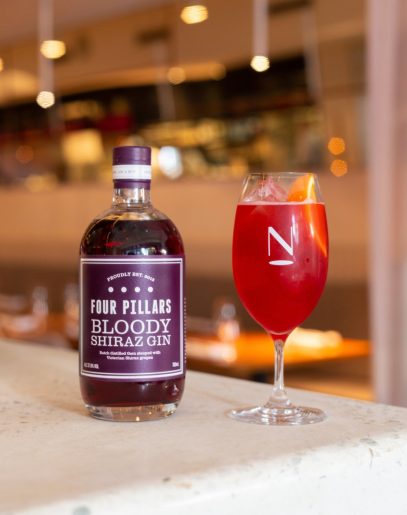 Introducing Audemus Pink Pepper Gin: a creation born from the pursuit of aromatic boldness and complexity. Discover a symphony of flavours, from spicy pink peppercorns and juniper to warm vanilla, honey, and tonka notes. Inspired by founder Miko's Australian heritage, this premium gin evokes wild landscapes. Recognised with an impressive score of 98/100 in the IWSC Spirit & Wine 2022 competition, Audemus Pink Pepper Gin is an absolute must-try for any gin enthusiast.
Pro Tip: Experience its full-bodied character, perfect for sipping over ice or crafting cocktails.
Explore the allure of KI NO BI Kyoto Dry Gin, Japan's inaugural gin hailing from Kyoto. Crafted with a reverent nod to tradition, this distinct gin boasts a recognisably dry profile infused with a captivating Japanese twist. Unveil an exquisite blend of botanicals, including yellow yuzu, akamatsu wood chips, bamboo, gyokuro tea, and green sanshō berries. Bottled at 45.7% abv, it employs a rice spirit base and pure Fushimi-sourced water, a renowned sake-brewing locale. KI NO BI is a harmonious fusion of heritage and innovation that gin connoisseurs won't want to miss.
Pro Tip: Get it into the freezer and make a stunning martini with it!