Star wars fans – May the 4th be with you!
Star wars haters, look away now.
In the HQ someone said – "it's May the 4th soon" and someone else said "wonder what would pair with Star War Movies?" This was all the encouragement we needed to put together some Movie & Drinks Pairing.
So if you are planning on binge watching all of them or watch one episode that you may have missed or loved, below are some of our drinks recommendations.
The Phantom Menace (Episode I)
This movie has so many dark turns with return of the Sith and death of Qui-Gon Jinn; that the best wine to pair would have to be a Shiraz. Salamandre Organic Syrah has flavours of red berries, punchy blueberry and blackberries. If you are more of a Spirit kind of person – the CUT Smoked Rum would make a perfect sipping drink – just like the end of the movie – dark & powerful.
Private: Salamandre Organic Syrah Red Wine
Made from 100% organically grown Syrah from Southern Rhône, Salamandre red is naturally made with no-added sulphur! Perfect with grilled dishes and tapas, the nose is beautifully aromatic with notes of red berries, punchy blueberry and blackberry fruit aromas and flavours, hints of liquorice and black pepper & refreshing acidity which makes it an easy drinking red. They also make a skin-contact organic orange wine – check out our recommendations below.
VIEW PRODUCT
CUT Smoked Rum
£25.00
This rum is one of a kind. The first ever rum to be smoked in the UK, this incredible spirit is infused with arabica coffee beans, smoked with burnt wood chips and left to rest in oak barrels for 3 years to produce a natural toasted oak flavour! A great alternative for you peated bourbon lovers.
VIEW PRODUCT
Attack of the Clones (Episode II)
There is love, loss and Yoda fighting on screen, this movie calls for drinks that get you thinking and feeling. We recommend sipping on lightly sparkling medium sweet Brannland Perle Pernilla Cider which is named after the Founder's wife as a nod to their love. For the second half, you are going to need something epic like the malty Chimay Dubble Red Belgian beer.
Private: Brannland Pernilla Perle Medium Cider
£7.50
This lightly sparkling medium sweet cider from Brännland has delicious notes of nectarine, pear, apple blossom, honey, ripe apple, lychee, orange, almonds and white cherries. Light lingering structure, slightly grippy with really juicy fruit flavours, nice acid profile on finish. Pop it in the fridge and serve it chilled with Asian foods, Pork dishes or even with crumble!
VIEW PRODUCT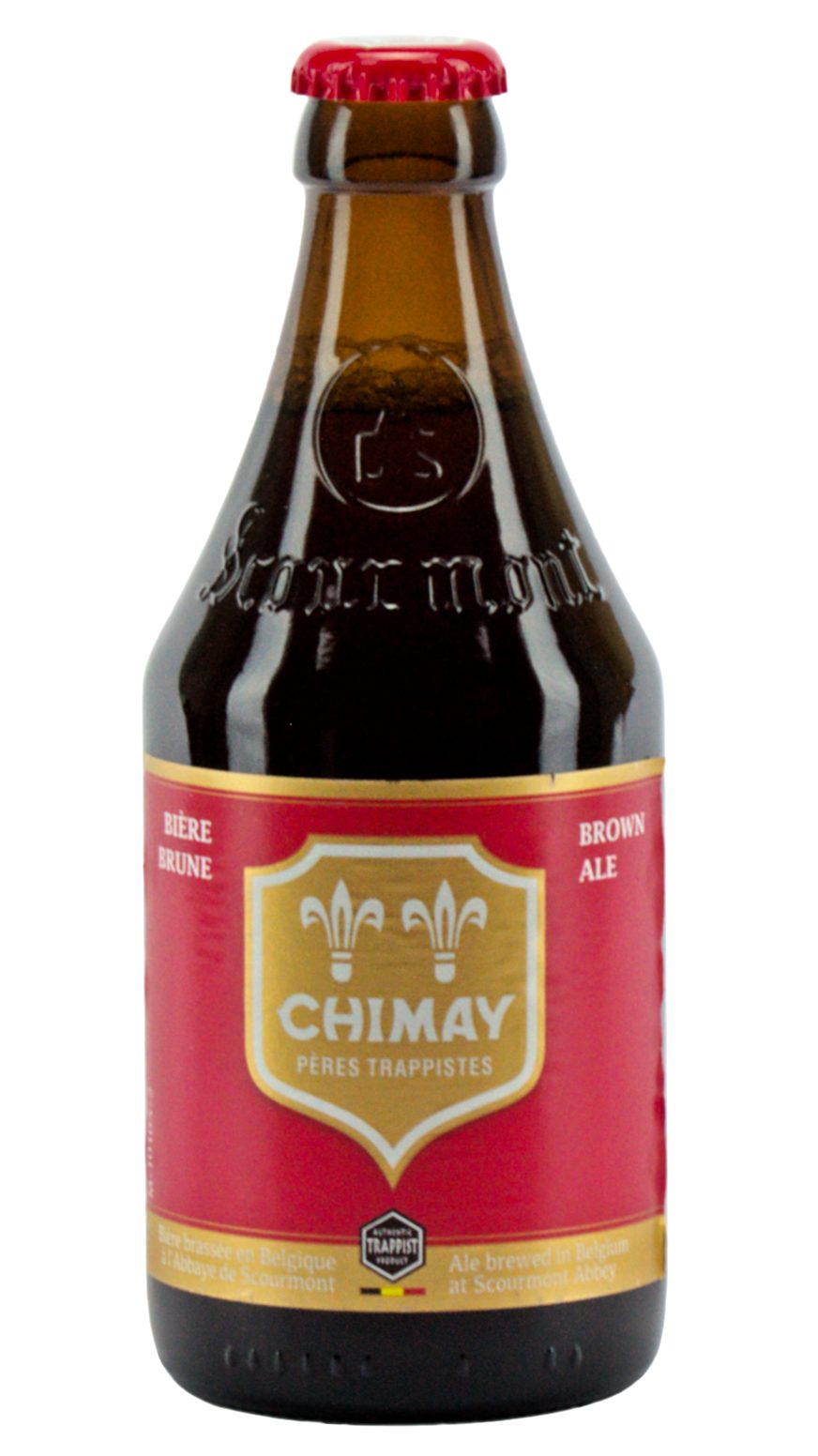 Chimay Dubbel Red Label Beer
£3.00 – £64.00
Attention Malty beer lovers – This dubbel beer has wonderful orange peel, apricot, peach and fruit notes while the palate has gorgeous sweet malty, biscuit-like flavours with refreshing minerality and smooth bitterness. This Belgian Trappist beer is somewhere in between an aromatic wheat beer and malt barley beer!
VIEW PRODUCT
Revenge of the Sith (Episode III)
The opening battle of the psychedelic craziness with lasers and ships, only a racy Sauvignon Blanc can stand up to that level of excitement. We recommend Michel Girard Sancerre with lots of citrus, herbs and apple flavours, this is zippy as it is mouth-watering. The second half is unfiltered depression and to help you feel hopeful and happy again, we would put a bottle of Zingi Bear Ginger Switchel in your hands….
Michel Girard Sancerre Sauvignon Blanc
£18.50 – £99.00
Free Delivery on case of 6. A ripe and generous style of Sancerre with a real depth of fruit; the crunchy, herbaceous aromatic notes often found in Sauvignon Blanc have been skilfully restrained, allowing fruity layers of green apples and lemons to show through. Pairs gorgeously with creamy Goat's cheese or with most white fish dishes. Great white wine to take to dinner with friends or a present for a white wine lover.
VIEW PRODUCT
Zingi Bear Organic Ginger Switchel
£3.50 – £72.00
Sparkling, crisp and a delicious thirst-quencher. Zingi Bear Organic switchel is an adventurous non-alcoholic treat to enjoy over ice with sliced fresh ginger and a wedge of lemon or a mighty addition to spirits such as rum or whisky! But what is a Switchel? Keep scrolling to find out.
VIEW PRODUCT
A New Hope (Episode IV)
To celebrate the brighter future and restoring balance to the force, bring on the bubbles! Grab a bottle of chilled Ceradello Organic Prosecco or if you are feeling flush, a bottle of Champagne or English Sparkling Wine. While the second half bring even more unexpected victory, it's perfect moment to sip on citrus forward Gin Eva Bergamot gin, made from Bergamot oranges from Valencia and Macedonian Juniper.
Private: Ceradello Prosecco Organic Brut NV
£12.50
Top organic Prosecco out there! We are in love with this delicious Prosecco which has soft and delicate fruit and floral aromas give way to peach notes on the palate, with an appealing texture and fresh finish. Perfect aperitif wine, or serve with starters or even to make great cocktails. Vegetarian, Vegan, Organic & Sparkling. 
VIEW PRODUCT
The Empire Strikes Back (Episode V)
The Battle of Hoth is set on a planet of snow and things get a bit chilled.. The frosted bottle of Mermaid Salt Vodka will give you the chills while siping on the frozen & savoury martinis. But the end of the movie leaves Luke in such turmoil, that it is a complete assault on the senses. Only Ambijus is able to bear the weight of all those revelations, an unique innovative alcohol-free drink with apple cider as base with juniper and pine notes.
Private: Mermaid Salt Vodka
£35.50
Clean, smooth Mermaid vodka with a touch of sea salt which transforms cocktails and lifts the flavours. Perfect for 8th Salt Wedding Anniversary! The stunning bottle is mindfully crafted from recyclable glass, a sustainably sourced natural cork stopper and compostable seal – we really admire their commitment to the environment. We made a delicious Vodka Espresso Martini and a savoury Vodka Dirty Martini with it, scroll down for full recipes. 
VIEW PRODUCT
Private: Ambijus Clearly Confused Alcohol-Free
£14.00
Is this an Alcohol-free Cider… Kind of… Is this an Alcohol-free Wine Alternative?…. Well yes… So what is it? Bloody Delicious! Ambijus is an unique innovative alcohol-free drink which stands on it's own feet with unique ingredients, reminiscent of the Nordic forests. With a fresh base of apple juice and apple cider vinegar, then layered up with herbal notes of spruce needles and balanced bitterness with sweetness and that lovely elderflower note peeps through on the finish! Super versatile -it pairs well with Pork, Cured meets, Cheeses & Roasted autumnal vegetables.
VIEW PRODUCT
Return of the Jedi (Episode VI)
Luke goes dark while the R2-D2 drinks go white. For this contrast, we recommend the Dark & Strong Beers Lovers Box – with 4 ultimately dark & malty beers from UK & Belgium. On the other spectrum, batch make the exotic Pina Colada with Cabby's White Rum and serve chilled for a viewing party or simply a Thursday night indulgence.
Private: Dark & Strong Beer Lover's Gift Box
£15.00
Great Christmas gift option for the beer lovers in your life. We have put together a selection of darker beers and ales to suit those with a taste for more malted and caramel flavours. These darker more richer beers also pair wonderfully with roast dinner, cheese platter & chocolates. It's great value too – perfect for Secret Santa! Keep scrolling to discover more about the beers in this gift box.
VIEW PRODUCT
The Force Awakens (Episode VII)
The order is new and the hunt for the last Jedi is on! Awaken your senses with Goodrays CBD Seltzers. With 4 delicious flavours and buy one get one free offer – it's the best time to try something new. But that can is not going to last through all that hunting. For that you need a robust, everyday red wine. The Sicilians do it right with Nero d'Avola flavours of dark almost roasted fruits with a super smooth finish.
Private: Goodrays All The Flavours – Pack of 4 CBD Seltzers
The best CBD Seltzer out there – alright we might be biased but we truly were impressed by Goodrays. We have put together a pack of all 4 of their fantastic flavours. In the pack is 1 can each of – Citrus forward – Elderflower & Yuzu + Blood Orange & Grapefruit and also Tropical Vibes of – Passion fruit & Pomelo + Raspberry & Guava = 4 cans of CBD goodness! We are have also listed their individual flavours, but this pack is perfect if you want to try all the amazing seltzers.
VIEW PRODUCT
Ciello Rosso Italian Red Wine
£9.50
Super value Sicilian red wine! The local grape variety Nero d'Avola shows flavours of dark almost roasted fruits – think black cherries and red and dark plums. There's some liquorice and then the finish hints at coffee and bitter chocolate. This Ciello Rosso is made in a natural style is very drinkable – we recommend chilling it slightly in the summer months. Perfect with pasta, pizzas, grilled meats or BBQ.
VIEW PRODUCT
The Last Jedi (Episode VIII)
Anybody else feeling like there is too many of these? Let's keep going and we are hoping someone is still reading them. With Red being the theme of this movie, ChariTea Rooibos is the perfect caffeine-free, alcohol-free but flavour-ful pairing. With many epic battles for Kylo to show off and Rey to learn, this episode is about strength, and a sipping whisky from Lakes District would go perfectly with the action-packed movie.
ChariTea Red Rooibos with Passionfruit
£2.00 – £36.00
Looking for an alcohol-free, caffeine-free yet delicious alternative? Rooibos & Passionfruit ChariTea is the perfect summer drink! Made with organically grown wild rooibos tea from South African Fair Trade Farmers is blended with organic passion fruit juice. Lots thirst-quenching flavours of red fruit, tropical notes of passionfruit and a touch of sweetness to balance the sourness. ChariTea also make 3 other flavours – keep scrolling to discover them all.
VIEW PRODUCT
Private: Lakes The One Blended Whisky
£38.00
Complex yet balanced with fresh orchard fruits, butterscotch and a hint of smoke on the nose. This blended whisky from Lakes Distillery is deliciously rounded on the palate with vanilla custard, lightly honeyed fruits and a touch of spice. Enjoy on the rocks, with water, or in a chilled and refreshing highball. The One Blended Whisky also makes for a fantastic gift for a whisky lover in your life.
VIEW PRODUCT
The Rise of Skywalker (Episode IX)
The circle is now complete, and so is this list of pairings. The last movie is all about being human, sense of belonging and the power of choice. To resonate these, we want to give you one recommendation but leave you to pick something special from your own collection. For the epic final episode, we would love to recommend our current favourite Pirineos 3404 Spanish Red – fresh and fruity red wine and the flavour lasts forever…
Private: Pirineos 3404 Spanish Red Wine
£10.00
This red wine is the result of Bodega Pirineos' hard work and respect for the local grape Moristel and Garnacha varieties, which have been blended with magnificent Cabernet Sauvignon grapes. An intense coloured, fresh and fruity red wine with strawberry, raspberry, red and black fruits, sweet spices & pepper aromas. Very smooth on the palate and the flavour lasts forever – making it a great pairing with pizzas, tapas and charcuterie platters! They also make a lip-smacking rose and a delicious white wine – find them in our recommendations below.
VIEW PRODUCT