 What's the deal with Alcohol-free drinks?
26/10/2021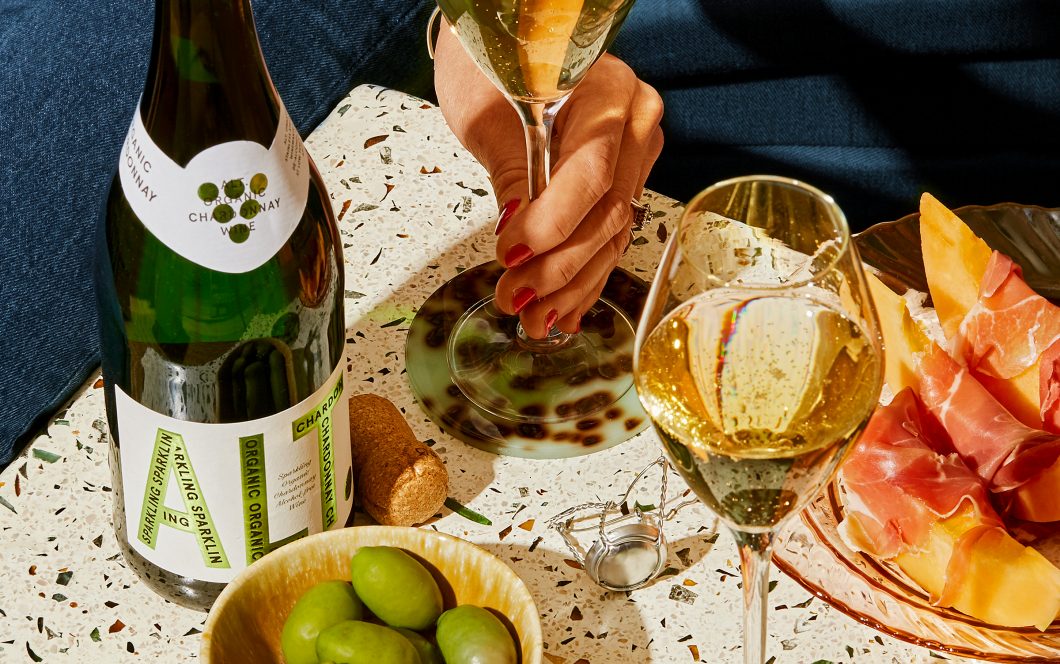 With more and more people drinking mindfully, the No & Low Alcohol drinks industry has grown exponentially in the past couple of years, and shows no sign of slowing down. As the demand for reduced alcohol, alcohol free and low calorie drinks continues to increase, drinks manufacturers are creating some fabulous and innovative products to satisfy those looking for a healthier way to enjoy their favourite tipple.
Here we take a look at some of the brands and trends leading the way in the Non-alcoholic drinks category.
Low calorie Alcohol-free beers
At only 53 calories per serving, this Lucky Saint Non-Alcoholic lager will certainly satisfy those looking for a low calorie beer option as this is the best beer to drink when dieting. With delicious tropical fruit flavours, combined with citrus and biscuits, this vegan lager is well worth a try. At 0.5% ABV you can have as many as you like too – hold the hangover!
Looking for a beer with more flavour but no alcohol? Give this Mikkeller Weird Weather 0.3% IPA a go! Mikkeller have isolated special yeasts that can produce low to no alcohol when fermenting but still produce a lot of aromas. This means for all you IPA loving beer drinks, you do not have to compromise on flavour when trying to cut down on alcohol or calories!
Here are some of their other non-alcoholic beers to try: Mikkeller Drink'in in the Sun, Mikkeller Henry Gose Lightly and Mikkeller Limbo Raspberry – a cheeky alcohol-free fruit beer in the lambic style.
Alcohol-Free Sparkling Wine
Non-Alcoholic Sparkling Wine is here! We are super excited about this amazing 100% Tempranillo Rosé Sparkling Wine with no alcohol by ALT drinks who are fantastic new producer that are pushing the boundaries and making tasty fizz with all that most loved fresh flavours. This hangover-free sparkling wine is perfect for those special occasions, your sober friends and designated drivers who still like to party!
Love Chardonnay based Sparkling White wines such as Champagnes, Cremants and even Cavas, but do not want to wait till the weekend to celebrate with a glass of something bubbly? Look no further, ALT Drinks have created this wonderful 100% Chardonnay Sparkling with no alcohol where you can still pop that cork on a Monday night to celebrate all the big and little things in your life. This hangover-free sparkling wine is perfect for those special occasions, your sober friends and designated drivers who still like to party!
CBD Alternatives
As the benefits of CBD are becoming more widely known and the 'healthy hedonism' trend continues to gain momentum, non-alcoholic CBD drinks are experiencing a bit of a boom, and it's easy to see why. They are not only delicious, but they have some amazing health benefits. Did we mention they are non-alcoholic too, so they are a perfect alternative to keep in the fridge.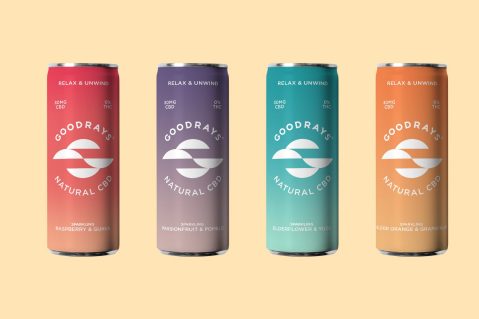 Alcohol-free Spirit Alternatives
The owners of Lyres Distillery, Mark Livings and Carl Hartmann spent over 3 years perfecting the recipes to create the flavours of their no alcohol spirits, and we can confirm they've done a fabulous job.
This Lyre's Non-Alcoholic Dry London Spirit is perfect for all you gin lovers, capturing the essence of a classic gin, but with 0% alcohol and just 10 kcals per 100ml. It has rich scents of orange blossom, jasmine, juniper and citrus – delicious with tonic or even as a base for your favourite gin cocktail!
Non-alcoholic mojitos at the ready… Lyre's Non-Alcoholic White Cane Spirit is Rum without the hangover. Generous flavours of oak and sugar cane provide the perfect platform for the marzipan, orange and coconut flavours to shine through. Mix with fresh lime, mint and a dash of soda water for a non-alcoholic flavourful Mojito.
If you're just not willing to compromise on your favourite spirits, there are plenty of delicious low calorie mixers available to maintain a healthy balance.
Alcohol-free Cocktails
Don't want the hassle of mixing up cocktails from scratch and buying all the ingredients? Not a problem! Try these delicious ready-to-drink cocktails on the go. Chill them super cold and serve at house parties, beach parties or on the Friday evening commute home! They are full of flavour and taste like the real thing whilst being non-alcoholic and hangover free! Cheers 🍹
Mixers & Kombucha
Square Root
Founders, Ed & Robyn created Square Root from their kitchen table back in 2012. Since then they've gone from strength to strength, creating a beautiful range of craft soft drinks that contain less sugar and more flavour.
We really like Square Root's commitment to creating all-natural, additive-free, flavour first, non-alcoholic beverages, ideal for people who are looking for alternatives. Some of our favourites are the Square Root Hop Tonic and the Square Root Ginger Beer. We have curated some of their best mixers on our website! Click here to see them all!
Why not rejuvenate, uplift and enlighten with a Kombucha? This lightly fizzy alcohol-free fermented drink made from sweetened black or green tea has taken the wellness world by storm in the past few years. Made with tea, sugar and a happy mix of bacteria and yeast, it's known for its many health benefits, such as improving gut microbiome which in turn improves digestion, inflammation and energy levels. Tea is also full of antioxidants which are essential in preventing various diseases.