 Easy Cocktails to make with Mermaid Zest Gin
21/09/2022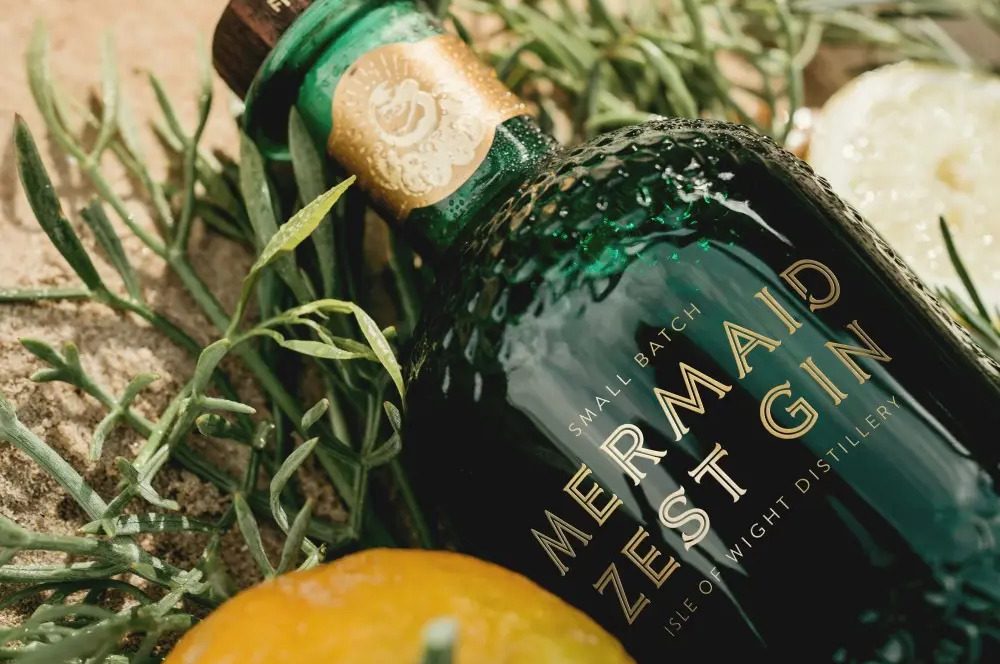 Mermaid launched their amazing Mermaid Zest Gin this (2022) summer and it is just as stunning as the rest of their delicious range.
We heard that Mermaid Zest made great cocktails, so on All Things Drinks' 1st Birthday celebrations, we put the gin to a test by making 2 easy cocktails with minimal ingredients. Our founder Dimple made a French 75 and Vesper style cocktail live on Instagram under the skilful guidance of drinks expert David T Smith.
What is in the Mermaid Zest Gin?
The star of the show is the Grapefruit and also Isle of Wight Bergamot with lemon zest and coastal botanicals such as samphire. Another unique ingredient in this gin is the Cascade hops which are full of gorgeous zesty grapefruit aromas and flavours.
https://youtube.com/shorts/7ZdhLMPYlD8
We then proceeded to make a very simple French 75 with it and the results were incredible. The citrus from the gin and the sugar, lemon juice and sparkling wine were all balanced and the cocktail was very sippable. As David says in the video, perfect as a first drink at a house party as guests arrive.
Our second easy cocktail of the evening was Island Vesper, a genius name that David came up with for this never before made cocktail! Mermaid Gin lovers may also know of their excellent Mermaid Vodka which is made using salt from Isle of Wight. David reckoned the savouriness of the Salt Vodka would emphasis the Mermaid Zest Gin – and boy, was David right! The cocktail was seriously moreish with an air of sophistication. For lovers of martinis – you have to give this one a go.
If you are enjoying the snippets above, click is the link to watch the full video on All Things Drinks Instagram Page.
So there you have it – 2 super-easy yet very tasty cocktails made with the gorgeous Mermaid Zest Gin. Pick up a bottle for your bar or gift it to that gin lover in your life.