 Need some summer drinks inspo? Try these!
28/06/2022
What better way to enjoy a balmy summer's evening than with a deliciously cold glass of your favourite tipple. If you're looking to stock up your drinks cabinet for garden parties, beach barbecues or even just a solo Friday sundowner, we've got all the inspiration you need for the perfect taste of summer.
Fizz
Sparkling wine and sunshine – it almost rhymes! Make this summer one to celebrate with delicious fizz that pair with long lunches and smiles. Prosecco by the Delevingne sisters – Cara, Poppy & Chloe. We were really impressed when we tasted Della Vite Proseccos and immediately decided to list their full range as all their 3 wines are incredibly delicious! The Della Vite Rosé Prosecco has an elegant, pale coral pink colour with aromas of freshly crushed wild berries and rhubarb. The delicate fruit flavours are in perfect balance with the creamy texture and fine bubbles. Super versatile, try it with fresh ceviche, bruschetta, mango sorbet or summer panna cotta.
Here's what we recommend: Della Vite Rosé Prosecco DOC
Are you a Champagne Lover? (who isn't?!?) This summer try Lallier's amazingly high value Champagnes! Vintage Champagne is rare and is only made in the best of years. This Vintage Lallier 2018 champagne has a light golden hue, rich aromas of acacia, citrus, ripe fruit and touch floral elegance. Liveliness and freshness are present to being with and then generous and intense mouthfeel with a clean and very long finish. Enjoy as an aperitif or, with vegetables, fresh goat cheese, shellfish or sushi.
Here's what we recommend: Champagne Lallier R.018 Vintage
Cider
Cider just tastes better in the sunshine, right?! Look out for this this sweet and fruity Templars Choice Late Harvest Cider perfectly paired with pastas and soft cheeses. 
Here's what we recommend: Templars Choice Late Harvest Cider
Can't decide between wine or cider? This hybrid Once Upon A Tree Dabinett & Pinot Noir Rose Cider has the best of both, with fruit juice of Dabinett Apples co-fermented with English Pinot Noir grape skins to create an all-natural fusion of red berry fruits and apple richness – yum.
Here's what we recommend: Once Upon A Tree Dabinett & Pinot Noir Rose Cider
Spirits for summer
We're loving this Mermaid Spiced Rum this summer. A blend of top Caribbean rums, infused with signature botanical rock samphire, fresh white cherries, apricots, local honey and Isle of Wight black salt, this unique rum is a smooth yet complex spirit with delicate caramel notes and vibrant fruity spice, this one will transport you to tropical paradise in seconds.
Here's what we recommend: Mermaid Spiced Rum
Rosé
An ice cold glass of Rosé is the ultimate summer accessory. This FOLC English Rosé Wine has aromas of raspberries, elderflowers, pink grapefruit and lots of red fruits. A gorgeous accompaniment to a fresh summer salad. The name FOLC actually means people, tribe and family in old English – just in case you needed another reason to get the gang together!
Here's what we recommend: FOLC English Rosé Wine
Red
One to be drunk not stored, bright purple in colour, this delicious Natural Spanish Red wine has lots of red fruit aromas on the nose with a juicy and smooth palate bursting with sweet plum fruits and gentle tannins making it super easy-drinking! Caminante Tempranillo's label depicts the founder Blanca and her beloved great grandfather, Manuel Mues Albizu, walking hand in hand. Perfect as a gift for a wine lover, this Tempranillo pairs gorgeously with lamb curries, duck, garlic mushrooms and tapas style lunches.
Here's what we recommend: Caminante Tempranillo Spanish Red Wine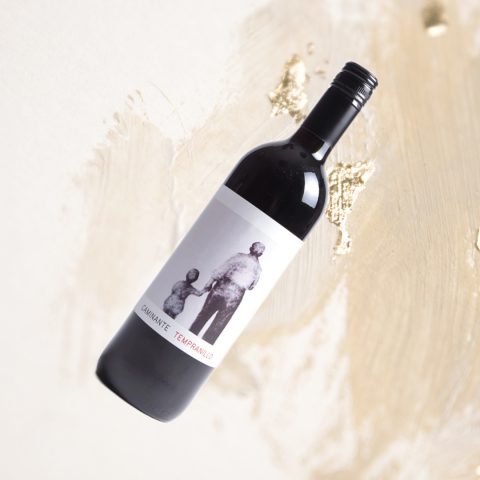 Made with 100% Gamay from 65 year-old vines in the Brouilly region of Beaujolais, this fruity red represents excellent value for money. It has silky smooth tannins with notes of blackcurrants, plums and bramble – a delicious accompaniment to pair with most meals.
Here's what we recommend: Chateau Moulin Favre Brouilly – France
Incredible value for money Rhone blend! Les Oliviers is a juicy little number of Grenache and Syrah with no oak and bottles unfiltered. This results into a red wine with aromas of ripe red fruits, coffee and herbs while on the palate it is easy-drinking with smooth tannins and a refreshing acidity with a lovely floral finish – what an incredibly complex red wine. Pair it with wild mushroom risotto, Sunday roasts or cheese platter.
Here's what we recommend: Les Oliviers Cotes du Rhone Red Wine